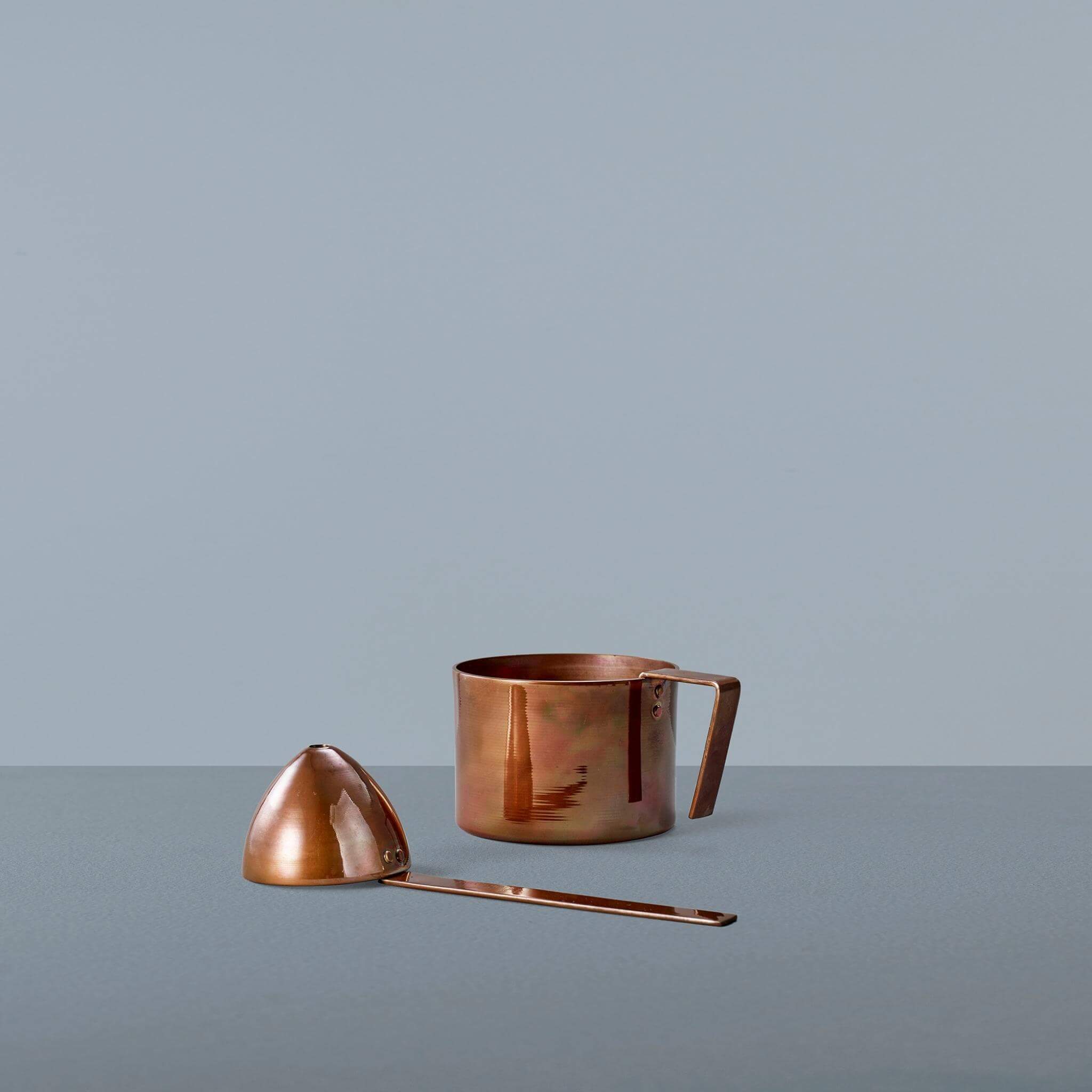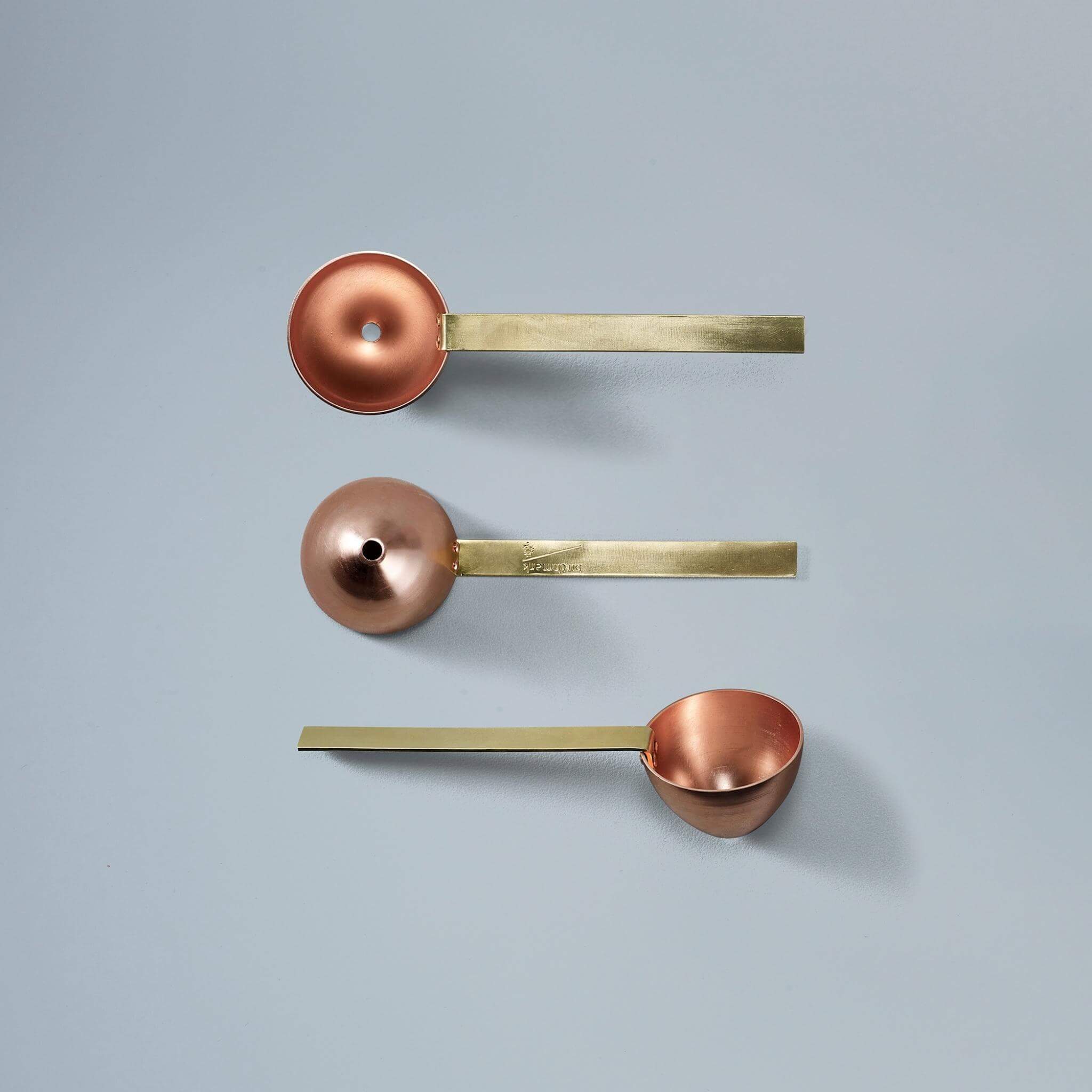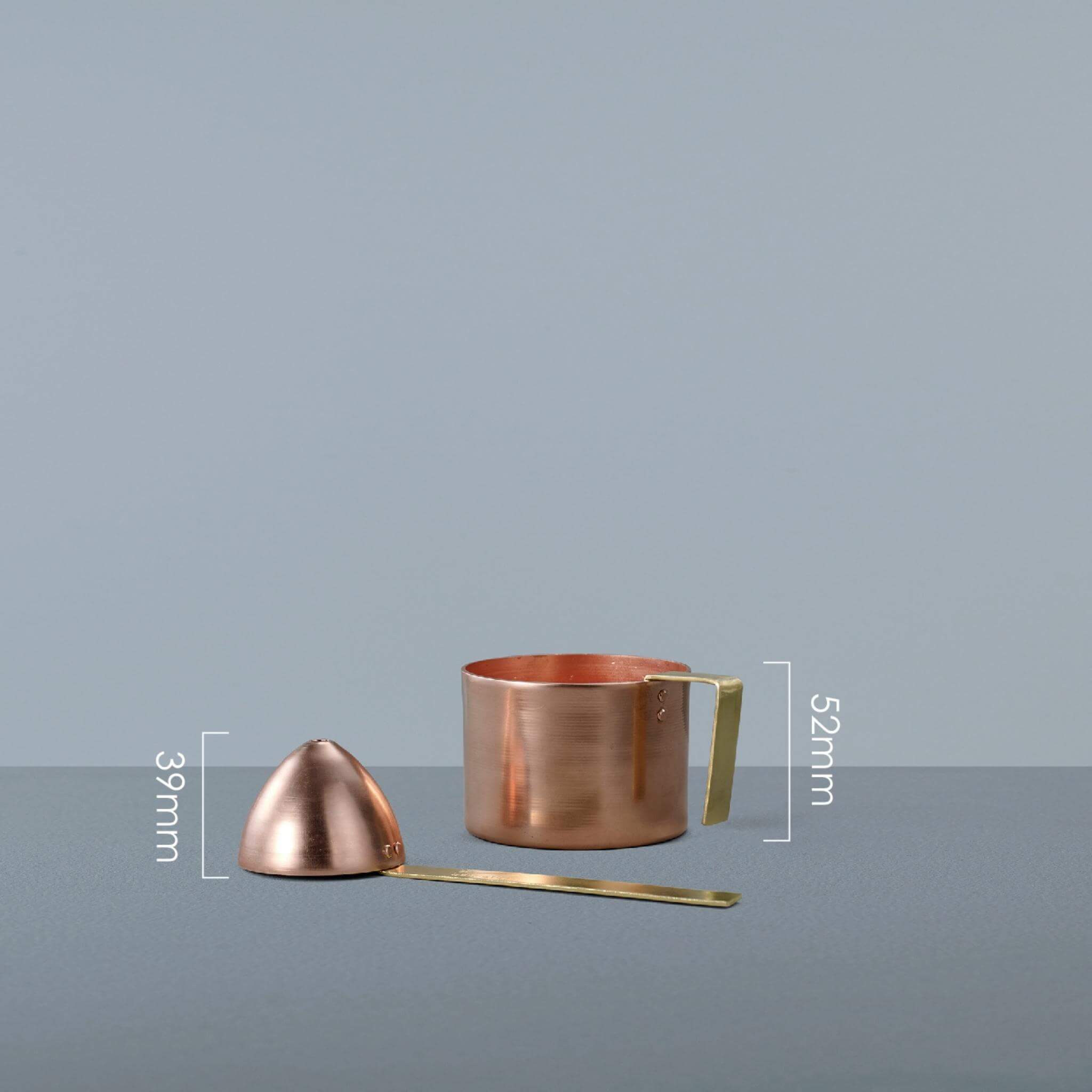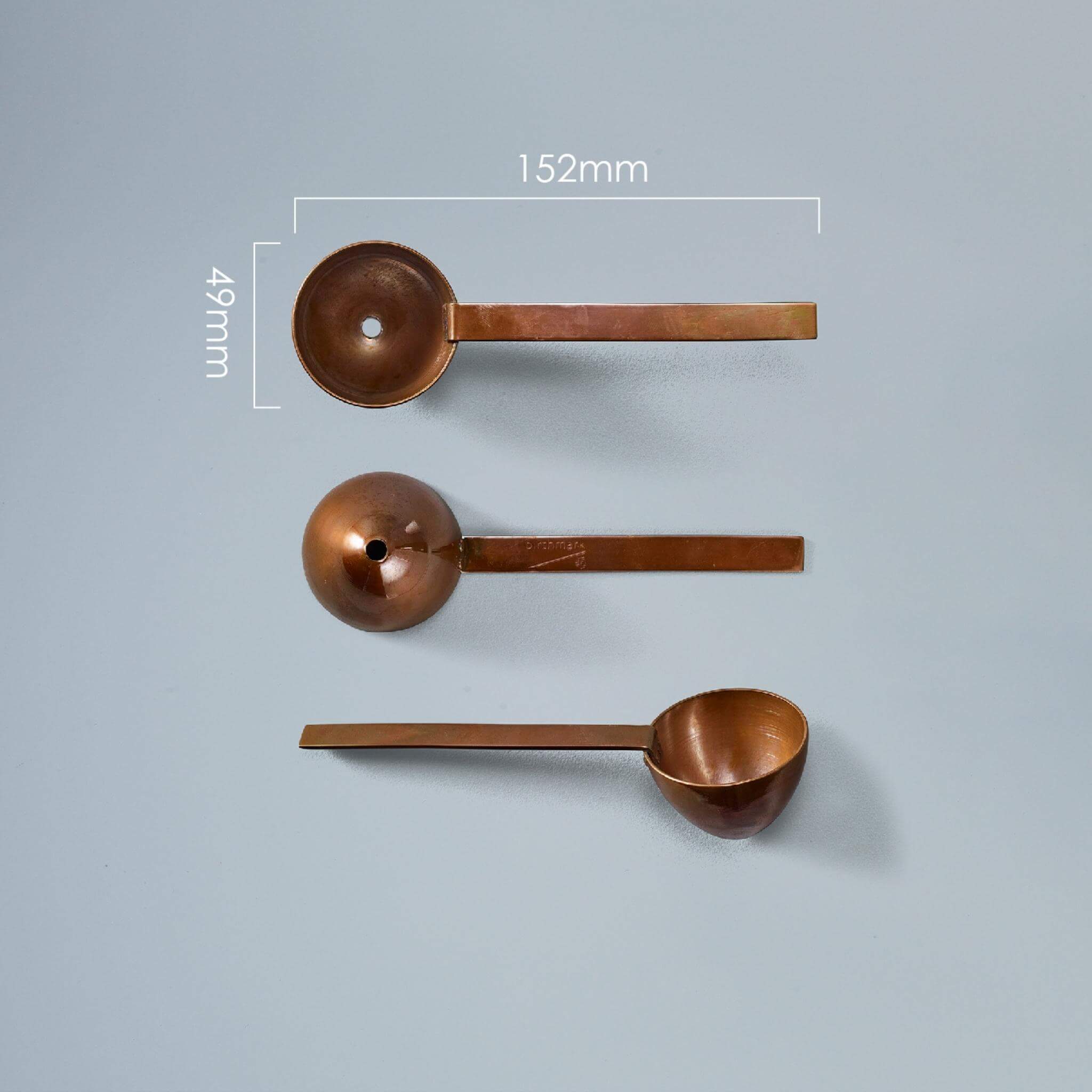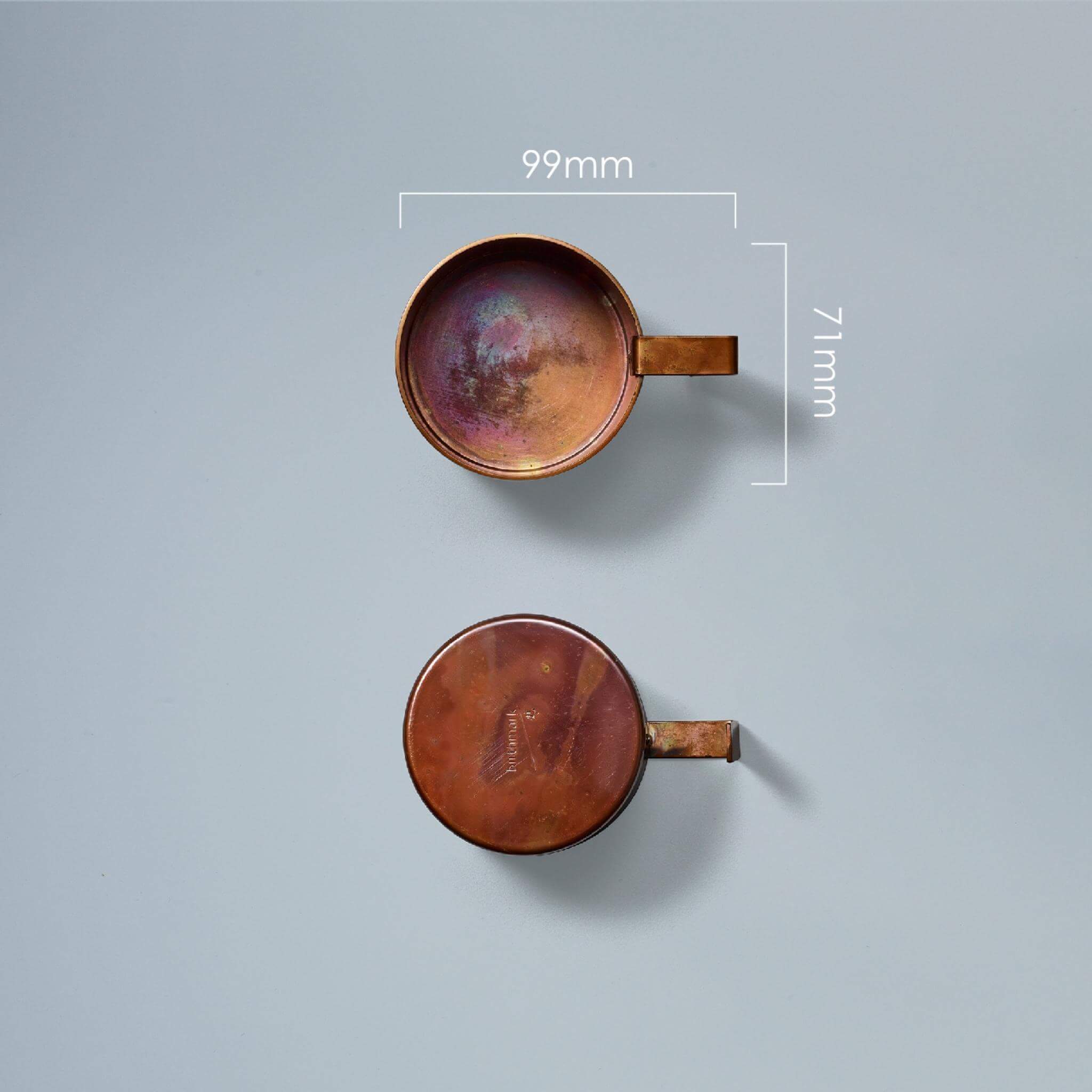 - Spoon Size: L152 x W49 x D39mm, capacity: coffee beans 10g.
- Cup Size: L199 x W71 x D52mm,  capacity: coffee 175ml.
- Material: Brass and copper
- Origin: Jingdezhen, China
- Instructions for Care: Not dish-washer safe. Wash in warm soapy water and dry thoroughly with a soft cloth.
𝗦𝗵𝗶𝗽𝘀 𝗳𝗿𝗼𝗺 𝗦𝗶𝗻𝗴𝗮𝗽𝗼𝗿𝗲: This item is shipped from Singapore. It may take between 𝟮-𝟯 𝘄𝗼𝗿𝗸𝗶𝗻𝗴 𝗱𝗮𝘆𝘀 for us to prepare your order for shipping. You will be notified by email once your order has been dispatched.
Founded in 2007, Birthmark 痣 is a Chinese tableware brand that utilised traditional Chinese materials and craftsmanship to bring modern design to the home.
Editor's Note
The Hand-hammered spoon and cup that are not just for coffee. Use it to dole out nuts, granola, spices, and even bath-salts. The brass and copper material will darken as the metal oxidizes when it reacts to the air and natural oils on the skin.