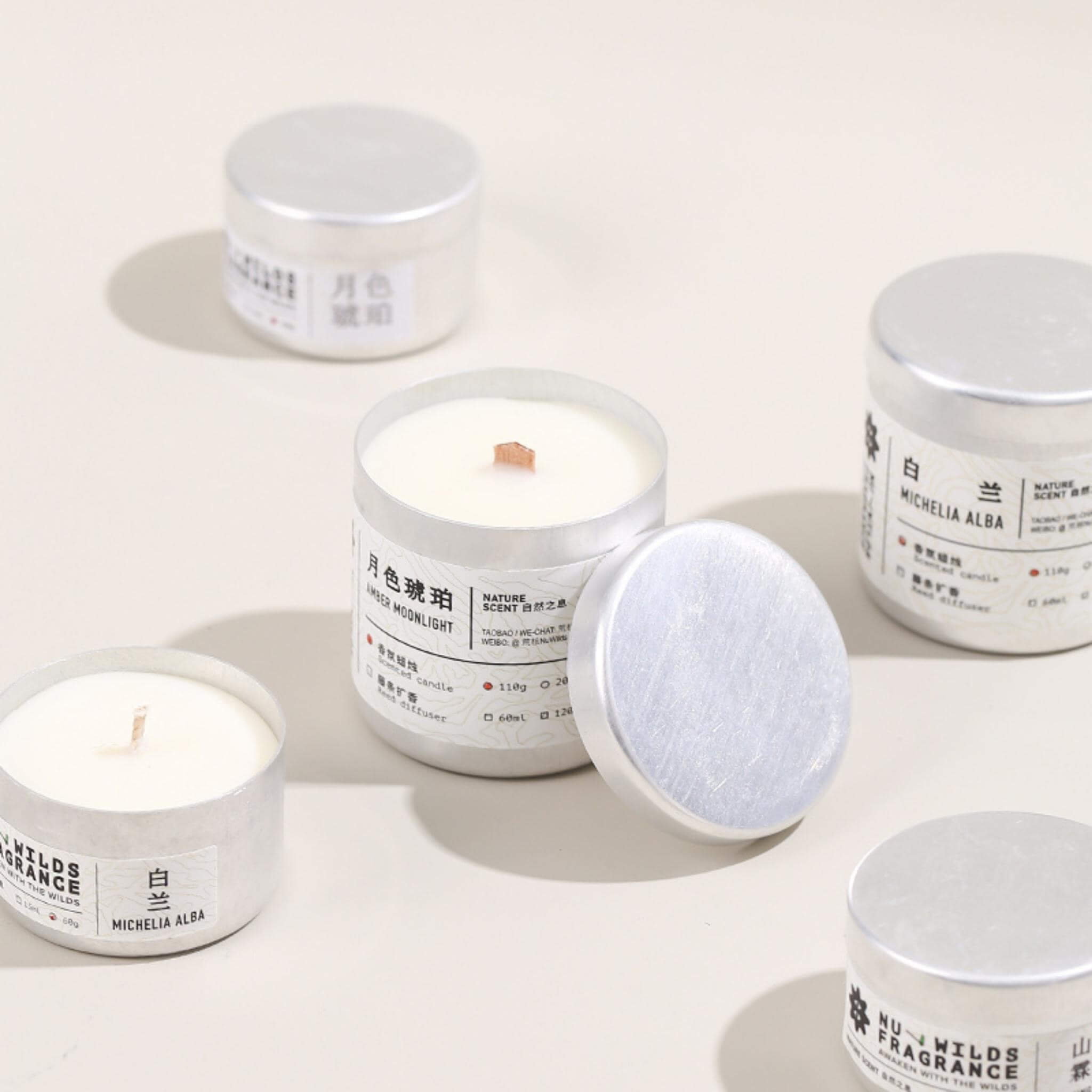 Oriental Scented Soy Candle
Premium hand-poured soy candles, made using high-quality soy wax.

- Sizes: 60gr (burns up to 17 hours), 110gr (burns up to 24 hours), 200gr (burns up to 38 hours)
- Origin: Shanghai, China
- Instructions for Use: It is recommended to cut the black burned wick with a trimmer to adjust the size of the flame.

Ship From Singapore: This item is shipped from Singapore. Shipment usually takes 1-2 weeks from the date of confirmation. You will be notified by email once your order has been dispatched. More Information.
NuWilds™ 荒核 is a Chinese scent studio dedicated to exploring the topics of art, nature, history, mythology, and geography. Its fragrances are comforting and unexpected, evoking both familiar memories and a sense of wanderlust. Awaken with the WILDS.
Editor's Note
Enveloping your home with a harmony of aromatic notes, inspired by the natural and Chinese heritage. EASTNOMADS brings you the artisanal fragrance labels from China, ranging from hand-poured soy candles to reed diffusers.