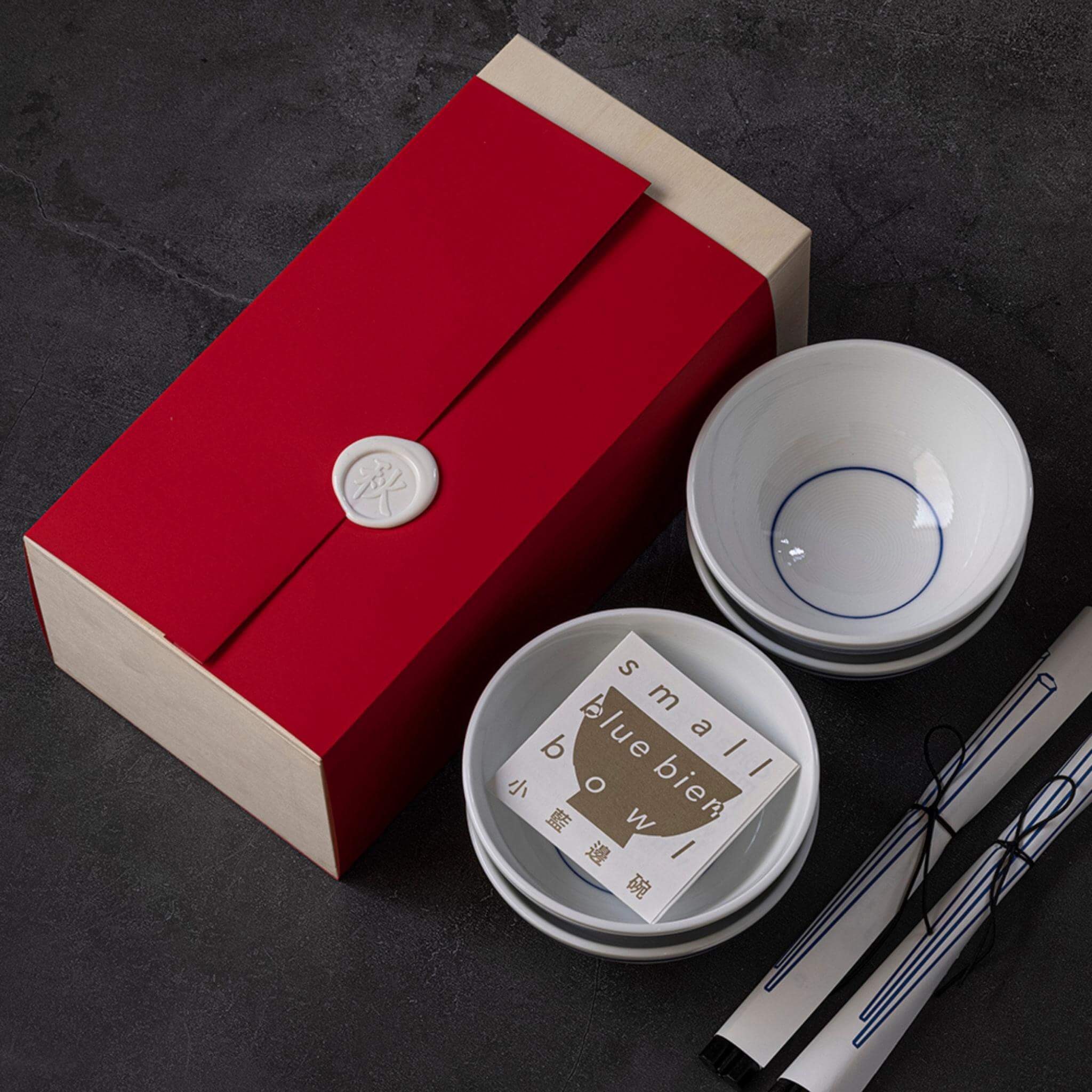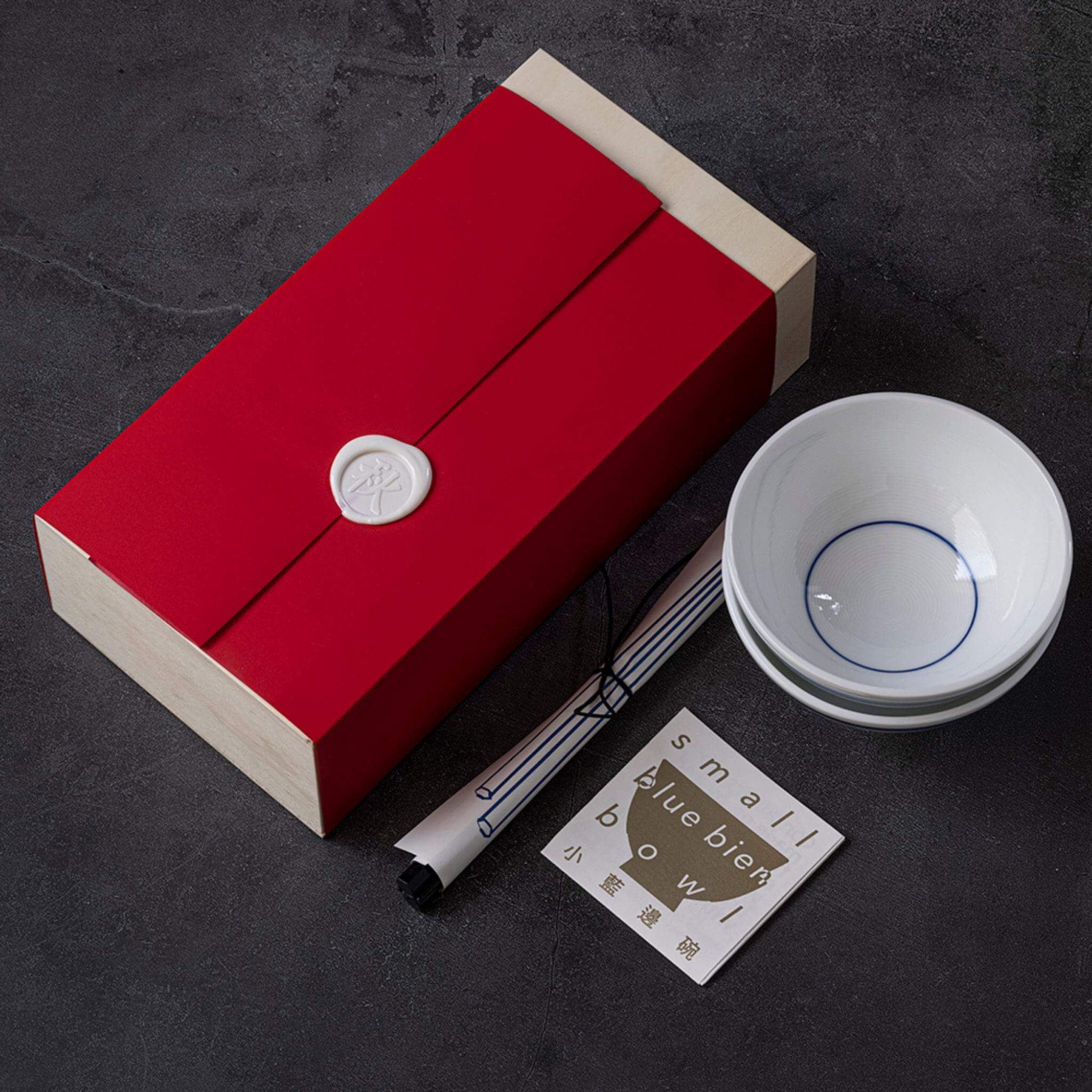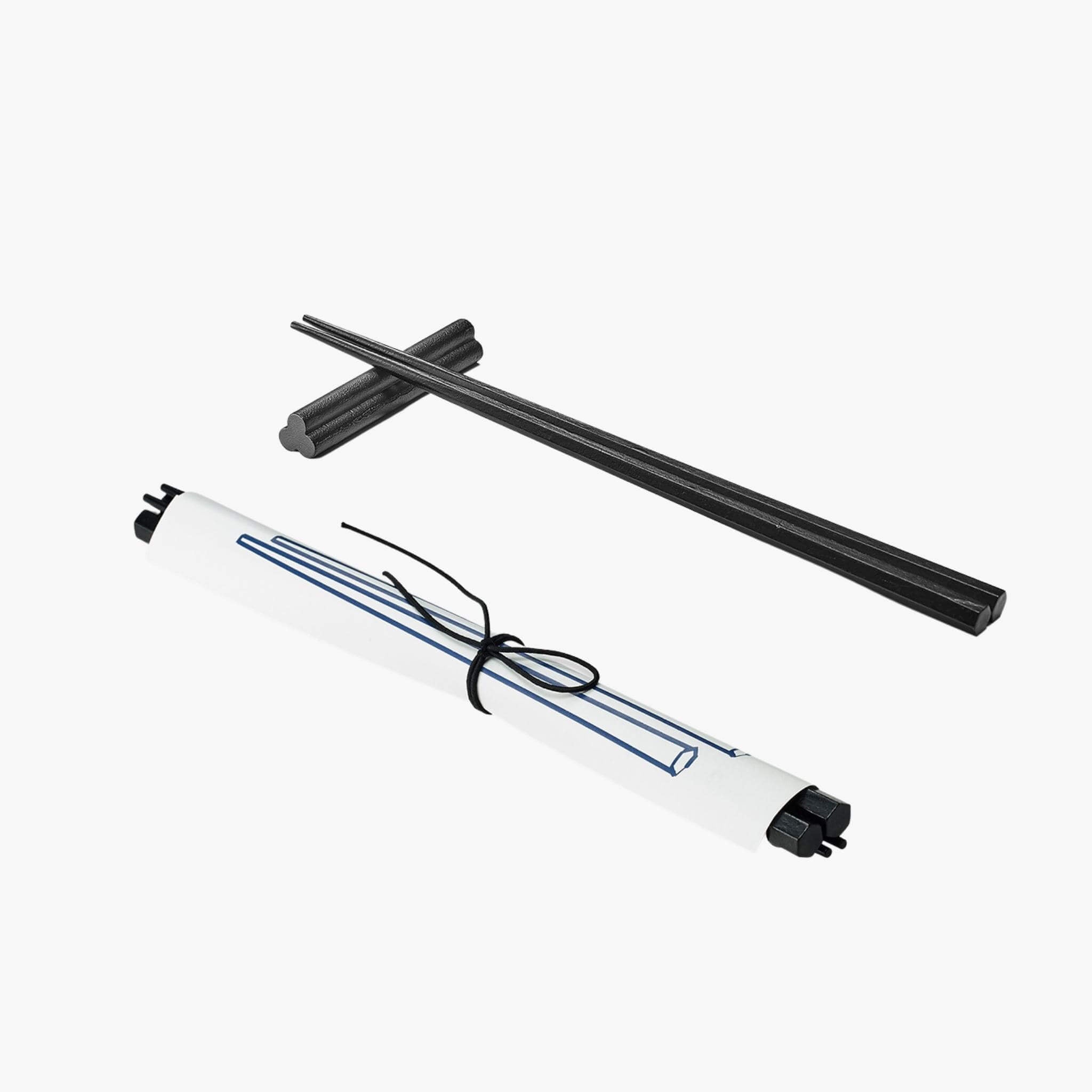 Blue Bien Rice Bowl & Chopstick Set
- The set of two includes 2 rice bowls and 2 pairs of chopsticks. The set of four includes 4 rice bowls and 4 pairs of chopsticks. 

- Size: Blue Bien Rice Bowls (H: 59mm, D: 118mm), Ironwood Chopsticks (L: 230mm, D: 2mm)
- Material: Porcelain, Ironwood
- Origin: Jingdezhen, China
- Instructions for Care: Dishwasher and Microwave Safe.
𝗦𝗵𝗶𝗽𝘀 𝗙𝗿𝗼𝗺 𝗖𝗵𝗶𝗻𝗮: This item is shipped from China. Shipment usually takes 𝟯-𝟲 𝘄𝗲𝗲𝗸𝘀 from the date of confirmation. You will be notified by email once your order has been dispatched. More Information.
Founded in 2007, 痣 Birthmark is a Chinese tableware brand that utilised traditional Chinese materials and craftmanship to bring modern design to the home.
Editor's Note
In China, gifting chopsticks 筷子 (kuàizi) is popular as the act symbolises the intention of gifting happiness 快乐 (kuàilè). Hence, why our Blue Bien Rice Bowl & Chopstick Essential Set is such a great housewarming gift!

Comes in a bundle of two or four Small Blue Bien Bowls and matching wooden chopsticks.