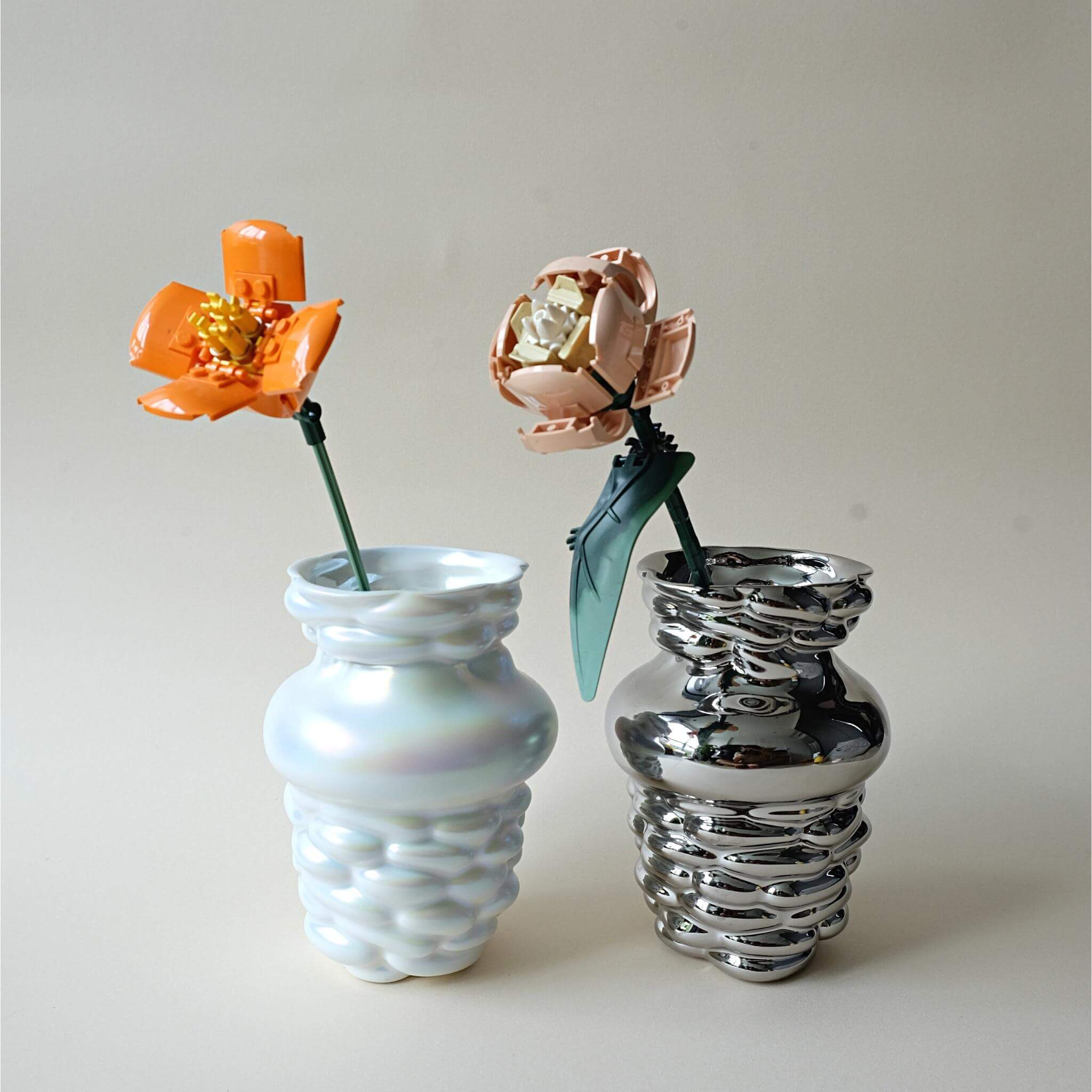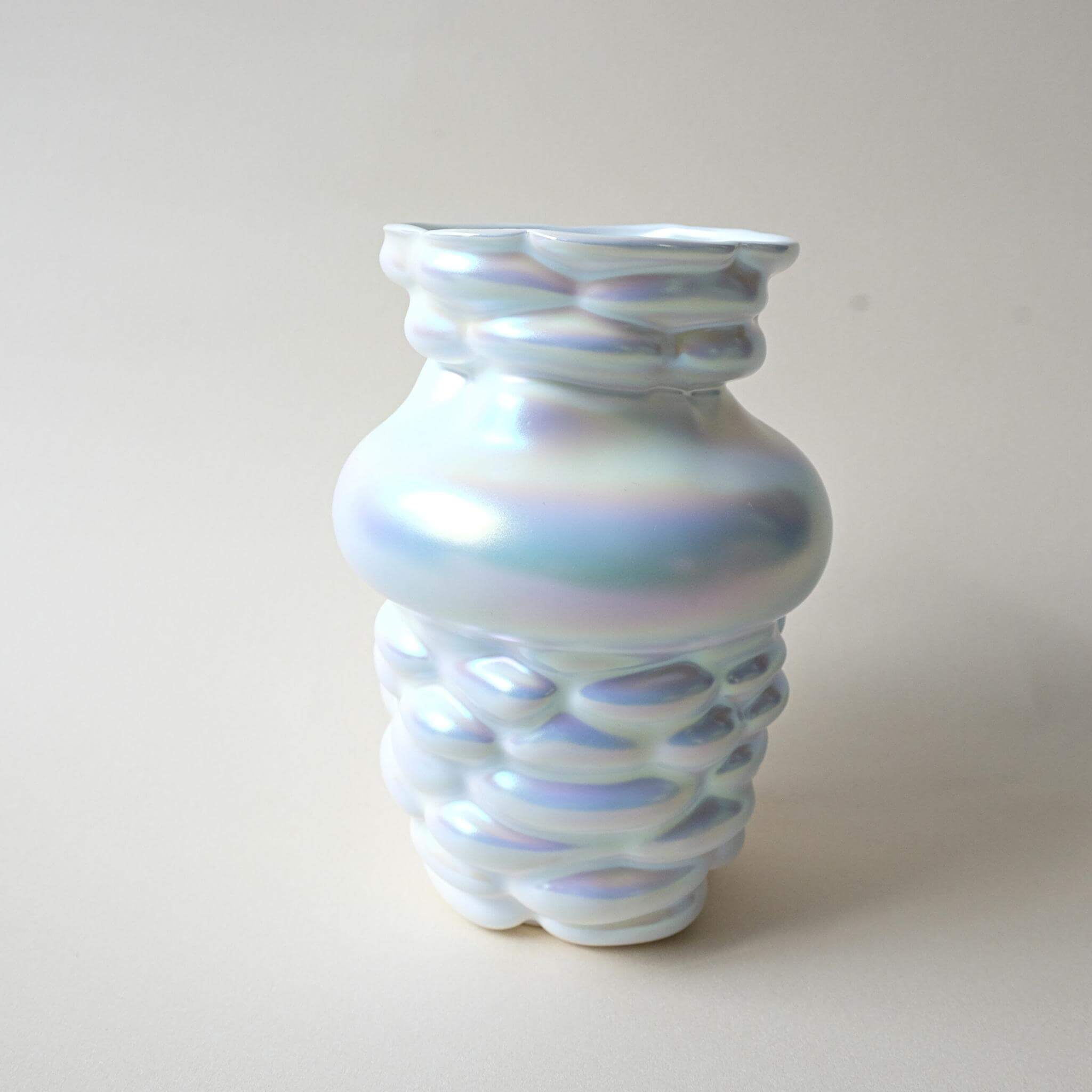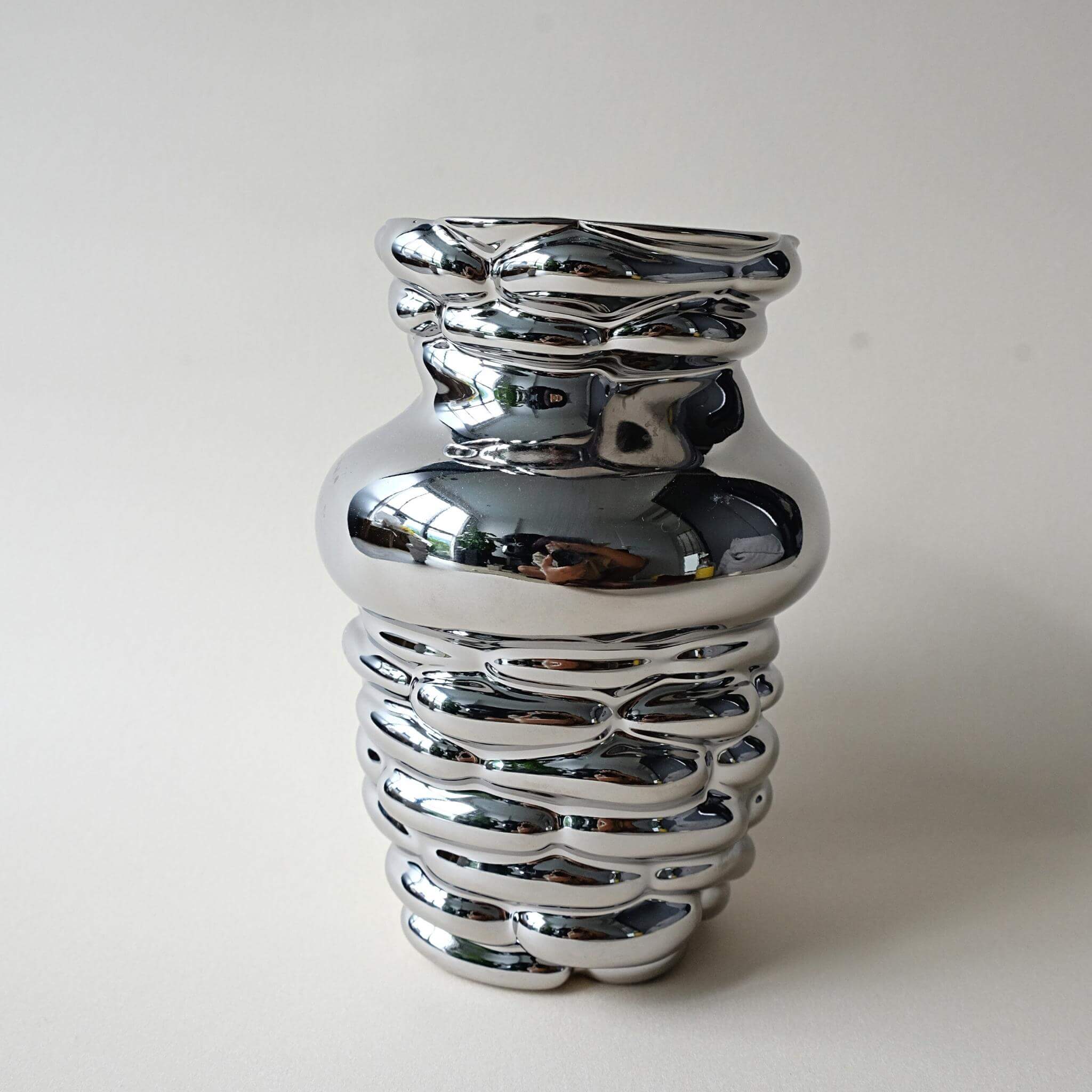 As the product is handmade, the quantity is limited. If you have more orders, please email us: Info@eastnomads.co
- Size: L: 16.5cm, W: 12cm, H:12cm
- Material: Glazed porcelain 
- Origin: Jingdezhen, China
As every piece is handmade, you may find slight differences in glaze and shapes.
The 5th Rice was first established in 2012 by American ceramic artist Jeremy Vaughan. Since then, Jeremy partnered up with Jingdezhen-based Chinese ceramic artist Yue Shu to explore the role of food and its relationship with our cultural identities. Today, the duo enjoys creating objects that complement the ritual of eating.
Editor's Note
Available in glossy silver and pearly white, the mermaid vase incorporates hints of fish scales to form a stunning centerpiece. It has a wide mouth which allows for shorter bouquets to sit nicely in the vase and its short height makes it perfect for displaying in smaller spaces. Add it to your windowsill or desk for an extra pop of colour.